| | | | |
| --- | --- | --- | --- |
| Certification: | FCC; | Model Number: | MFD-JT-250; |
| Single package size: | 50X20X8 cm; | Applicable Object: | For Game; |
| Packaging Detail: | Product size 440*130*30mm Product weight 0.55 (KG); | Supports Human Engineering: | YES; |
| Single gross weight: | 0.9 KG; | Products Status: | Stock; |
| With Multimedia Function Keys: | YES; | Feature: | Fashionable; |
| Style: | Dazzle light suit; | Brand Name: | MFD-JT-250; |
| Keywords: | Gaming Set; | Package Preview: | ; |
| Type: | Gaming; | Selling Units: | Single item; |
| Material: | ABS + PC; | Interface: | usb; |
| Mouse Connection: | Wired; | Product Name: | Gaming Keyboard; |
| Place of Origin: | China; | Color: | Black; |
Product Description
| | |
| --- | --- |
| Product size | 440*130*30mm |
| Product weight | 0.55 (KG) |
| Model | GX50 Flash Keyboard set |
| Keyboard interface | USB |
| Suitable for | notebook, home, game, office |
| Features | support backlight |
| Photoelectric resolution | 1600DPI |

Product performance description

1. You can choose the suitable Bluetooth headset according to your preferences and actual usage. 2. Bluetooth headset is very convenient to use, especially for drivers, business people and people who have many phones. 3. As long as the phone and the Bluetooth headset match successfully, the voice will be emitted from the bluetooth headset. 4. If you use it for a phone call, you can choose a single-ear Bluetooth headset, which is convenient and practical. 5. If you want to listen to music, you can choose the two-ear Bluetooth headset, which has good listening effect.

Details Images



Product Usage

1. Click the Bluetooth setting in the mobile phone Settings and select "On" to complete. 2. When the Bluetooth headset is off, hold down the headset multifunction button MFB for more than 3 seconds and wait until the indicator blue light on the headset is on. At this time, the Bluetooth headset is in the state of being searchable. 3. Open the Bluetooth option on the phone and search. After the headset is successfully searched, the name and model of the Bluetooth headset will be displayed in the list. 4. Enter the password on the mobile phone (usually 0000), but some do not have the password. The headphone indicator flashes quickly, which means the pairing is successful


Description of product use effect

1. Wearing the Bluetooth headset, you can talk on the phone or do other things; 2. The electromagnetic wave of Bluetooth headset is far lower than that of mobile phone. When talking on the phone, you just need to put your mobile phone in your briefcase or pocket and put on the headset to talk easily. 3. Bluetooth technology has replaced the application of infrared technology in PC and mobile phone communication products with advantages of low cost, low power consumption, short distance and high frequency (frequency-hopping technology) confidentiality.

Related Products
Packing&Shipping
Product size 440*130*30mm Product weight 0.55 (KG)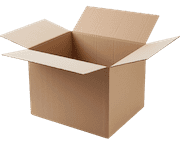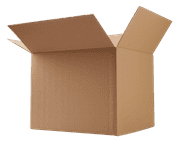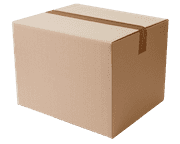 Company Introduction
Quanzhou murphy's trade co., LTD., since IT digital industry, after years of development, has become a collection agent, retail, distribution, users, industry on national high-tech enterprise, with support of science and technology innovation product digital IT companies, the company business includes bluetooth solutions development, audio solutions and bluetooth headset, bluetooth stereo, computer mobile phone peripheral power adapter, charger, charging line products, the company has its own oh yeah brand bluetooth headset products;It has Bluetooth Audio Solutions Business Division, smart wearable Products business Division, E-commerce Business Division, and Consumer electronics business Division.Has a stable and broad user base;Have the strong marketing promotion ability.




Our Services & Strength
Face the whole country, radiate the whole world.Rely on the efforts of our excellent staff for the vast number of users and consumers, partners to provide quality products and excellent services.
FAQ
1) Full-time foreign trade salesman: responsible for the promotion and operation of network products, reply to buyers' inquiries and customer information management. 2) Have the right to import and export or find a professional foreign trade company export agent
Why Choose Us